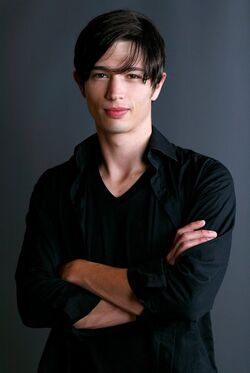 Joe Dinicol is a Canadian actor. He was born on December 22nd, 1983 in Stratford, Ontario. He is best known for his roles in Murdoch Mysteries and Scott Pilgrim vs. The World. He has also appeared in Real Kids, Real Adventures, The Facts of Life Reunion, Rideau Hall, Sue Thomas F.B.Eye, Train 48, She's Too Young, Eerie, Indiana: The Other Dimension, Life With Derek, My Babysitter's A Vampire, Flashpoint, Jacob Two Two Meets the Hooded Fang, Fast Food High, Kart Racer, The Marsh, Diary of the Dead, Weirdsville, Passchendaele, Puck Hogs, and Reviving Ophelia. He will be portraying Nick in The L.A. Complex.
Ad blocker interference detected!
Wikia is a free-to-use site that makes money from advertising. We have a modified experience for viewers using ad blockers

Wikia is not accessible if you've made further modifications. Remove the custom ad blocker rule(s) and the page will load as expected.